Looking back, 2017 was one of my greatest years on a bike (or should I say bikes). Almost 2K kilometers might not sound that much, but I finally bought a road bike and made a lot of new bike-buddies.

Starting in early February, we got off to a pretty good start regarding the weather conditions. No rain for several weekends in a row meant I got back in shape for the real thing in March, April, and May. June was a little slow, mainly because of some personal stuff and things at work, but at the end of the month, I saw an ad with 20% off on a bike I was laying my eyes on for the past year or so, and finally decided to buy it.
Now and then I hear a bunch of discussions about carbon vs. alloy, different types of shifters, tires, and what-not. My Allez Sport is only a, what they call, entry-level road bike, but boy- does this thing fly. It's almost funny how intuitively you can use all your learned mountain-bike skills on a road bike like this one. Also, as I mentioned, I made a ton of new roadie friends.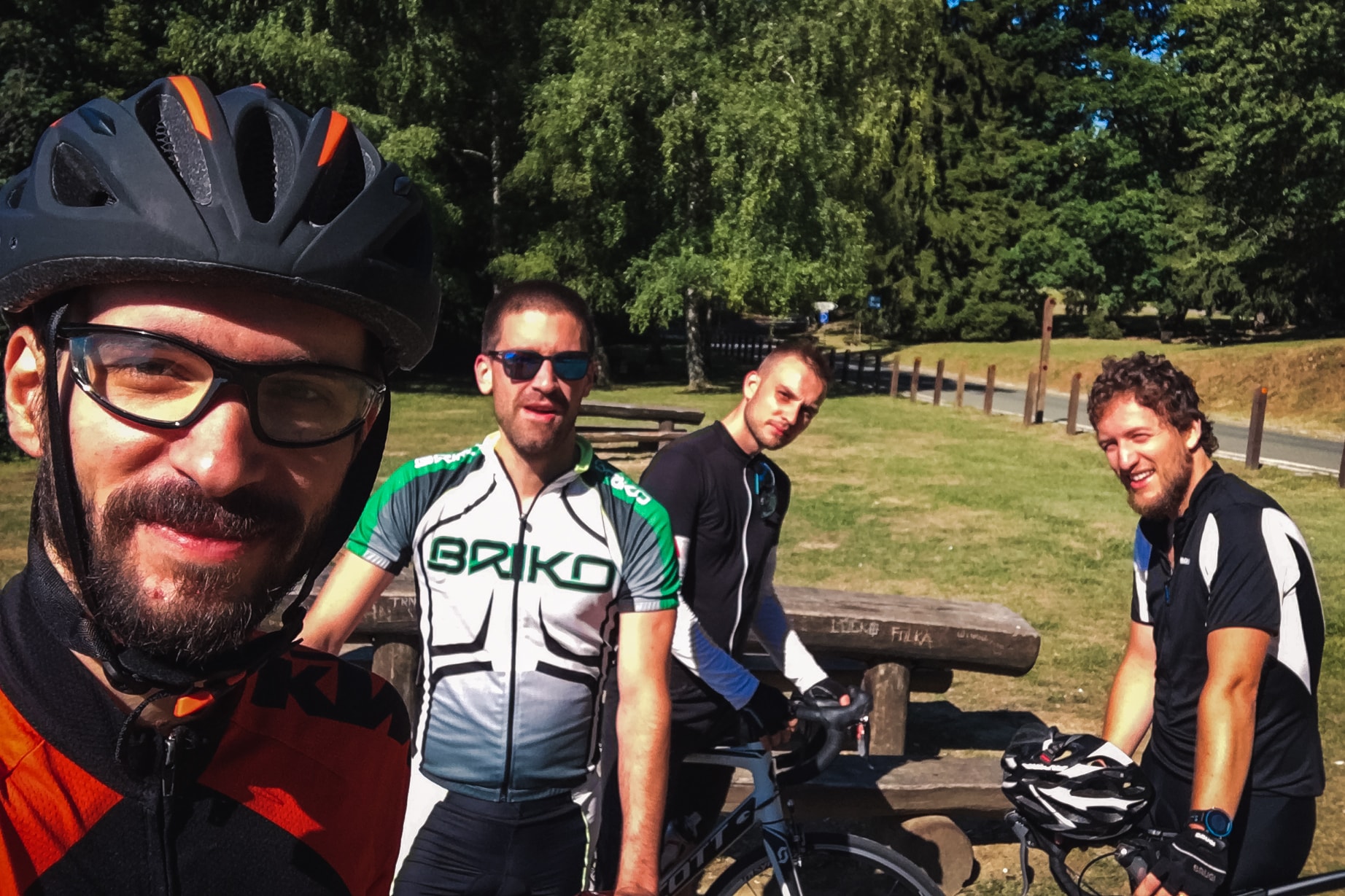 In our company, we even started a new tradition: go to Sljeme Mountain (1033 m) before work.
And then something completely unexpected happened. I was invited to the USA to work on a project a company I work at has just started. The twist here is, it was about mountain-biking. I literally explored the trails around NYC. This alone, not mentioning riding a bike on the streets of NYC (one of the things on top of my bucket list) was one of the best experiences in my life and something that I admittedly, will never forget.
Getting back from New York, I got sick, which was a shame because I missed my company's annual team building event and another chance to climb the first category climb on Vršič.
Just as I thought my year on the bike is over, I found out that another guy I work with also loves mountain-biking, and doesn't get cold very quickly.
Get Out And Ride
I hope your year on the bike was as awesome as mine. If it wasn't, in 2018 you can make it happen: just get out and ride. Before work. After work. In-between work. It doesn't even matter what bike you ride and where you do it. The only thing that matters is that you keep on peddling.
To all the current, and future bike-riding fans,
Have a Great New Year!
0
(Visited 35 times, 1 visits today)